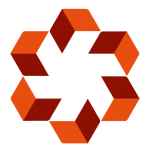 Are you a glass-half-full or half-empty type of person? If you are a consumer of economic news, you cannot be blamed for diminished optimism of late. But a closer look at the data shows a rosier picture; you just have to want to see it. The news headlines were dominated recently by announcements of layoffs at some of the biggest tech companies like Meta, Amazon, and Microsoft. But jobless claims last month were only 186,000, the lowest number since April 2022 and below the expected number of 205,000. Weekly jobless claims, those are new claims filed, fell by 6,000. The overall unemployment rate is 3.5%, the lowest rate in 40 years. Orders for long-lasting, durable goods (like automobiles, jet engines, and heavy machinery) were up 5.6% in December. However, the number you need to be cheering for is Gross Domestic Product (GDP), which rose 2.9% in the fourth quarter of 2022, more than expected, and indicates growth in the economy. With everyone seemingly worried about a recession (2 or 3 consecutive quarters of negative growth), it seems that if it does come, and the prevailing opinion among economists is that it will, it appears it will be less severe than predicted.
Even the so-called bad news, like diminished consumer spending, is less severe than predicted by the economists. "The overall decrease in consumer spending wasn't dramatic, and at the same time, incomes rose, and inflation fell," said Robert Frick, corporate economist with Navy Federal Credit Union. "Especially if inflation continues to fall at a steady rate, Americans should start feeling some financial relief this year." This week, we are going to take a close look at the good news in the economy and try and decipher what it means to shipping/logistics. Of course, we will cover the other major news as well.
It Could have Been Much Worse
Economics is an academic discipline that is based on data and history. In theory, governments and central bankers are supposed to react a certain way based on both of those factors. Except when other variables are thrown in, and all theories are upended. Inflation reached the highest it has been in 40 years because the government infused a great deal of cash in the form of relief and assistance to help alleviate lost income due to lockdowns brought on by Covid. This led to increased spending and higher demand, driving prices up and causing the need for more workers and wages to rise. The Federal Reserve Bank (The Fed) responded by raising interest rates with the express purpose of cooling off the economy. Cooling off means lowering demand and spending. This should have the effect of less hiring and slowing things down. When The Fed raises interest rates, people spend less as a result, and companies stop hiring, it could cause slow to negative growth, thrusting the nation into a recession.
What we are seeing now does not conform strictly to economic theory. Somehow, the data is defying the formula. In other words, things could have been much worse. It is not only in the US; the German economy is proving more resilient than expected as the stress on energy markets is easing, and supply chain bottlenecks are slowly dissipating. It is even more encouraging, as Germany was set to be hit particularly hard by embargos on Russian oil and gas stemming from its unprovoked attack on Ukraine.
Home sales rose unexpectedly in December as consumer sentiment improved. Pending home sales rose 2.5% in December, defying expectations of a drop as mortgage rates eased somewhat, the National Association of Realtors said on Friday. "This recent low point in home sales activity is likely over," said NAR Chief Economist Lawrence Yun. "Mortgage rates are the dominant factor driving home sales, and recent declines in rates are clearly helping to stabilize the market."
Inflation cooled further in December ahead of a key Fed meeting that determines the direction of interest rates. Recent improvement in inflation has driven a rally in the stock and bond markets, with yields on long-term government debt falling even as shorter-term yields have remained high. That suggests investors believe that the Fed is winning its battle against inflation.
Wall Street closed out higher last week, marking the third winning week out of the last four and showing the highest level of gains since December. Two competing big ideas have been sending Wall Street veering recently. On one hand are worries about a steep drop-off in profits and a severe recession for the economy following all the Federal Reserve's increases to interest rates last year meant to crush inflation. On the other are hopes that cooling inflation may allow the Fed to take it easier on rates.
Digital commerce, or eCommerce, crossed $1 trillion in sales last year. Groceries, baby products, and pet supplies were the strongest selling categories, followed closely by apparel. Also popular were computers, consumer electronics, furniture, and home appliances.
Former International Monetary Fund (IMF) economist and current Georgetown University professor Jonathan Ostry writes regarding this whole economic period, "there were factors that were not foreseeable in 2021, such as supply chain disruptions related to China's zero-COVID policy and commodity price increases owing to Russia's invasion of Ukraine. There were also factors whose impact was difficult to predict with precision—for example, the unwinding of pandemic-era savings, which boosted demand. Economic forecasters, whether at the Fed or at the IMF, are not geopolitical or public health experts, and often the best they can do is to make an educated guess." 
His thesis is that shipping costs, which rose 600% by October 2021 from their pre-pandemic levels, while the cost of shipping bulk commodities by sea had more than tripled, was the "canary in the coal mine" for economists to better predict rising inflation, and they missed it. On the flip side, the sinking costs of container shipping should also be an indication of a cooling economy now. 
This economic hiccup does not fit previous ones because the usual suspects were not solely responsible for causing it. Housing is resilient, the job market is steady, and energy prices came down quickly after rising. The glitches seemed to come from supply chain issues, shipping, hyper-economic stimulation, and unexpected/unpredictable events like the pandemic and the geopolitical events in Russia/Ukraine. As a result of the supply chain crisis, government investment in onshoring semiconductor chip production and EV battery infrastructure has helped soften some of the economic blows brought on by inflation. One size does not fit all when it comes to economic situations. There is plenty of good news to be found with the not-great news.
Reality
We still don't know if we've bottomed out, nor can we foresee other unpredictable crises. The possibility of the economy entering a recession, at this point, appears not to be a matter of if it occurs but when it will occur. That was a key theme in a session this week at the SMC3 JumpStart 2023 conference held in Atlanta. Brent Hutto, Chief Relationship Officer for New Plymouth, ID-based Truckstop, explained that it is likely there will be some sort of recessionary activity in the economy, most likely because it is probably needed. 
Layoffs continue. Uber Freight plans on cutting 150 jobs, according to a recent announcement. Supply chain professionals still feel that the crisis is not over. Diesel prices rose again last week. Despite the fact that most consumers are feeling better about the economy, they are bracing for a possible recession. 
It's fair to say that overall the economy is doing better than expected and that this cycle does not fit conventional economic formulas, but we still have to be vigilant and expect some more bumps in the road before we are fully in the clear.
Last week, The Roundup took a deep dive into the warehouse market. The conclusion was that industrial real estate is still hot and that there are still a lot of deals being made. This past week shows just how true that is. SubZero, the refrigerator company, broke ground on a 1 million square foot warehouse in Goodyear, Arizona. Woodmont Industrial Partners and Butters Construction & Development Co. announced the start of construction on a 250,000-square-foot warehouse in Jupiter, Florida.
Berkeley Partners acquired a 215,000-square-foot warehouse in Mansfield, Massachusetts. Tractor Supply Company, known to be the rural "Home Depot," opened its largest distribution center in Navarre, Ohio, as the rural lifestyle retailer pursues an expansion of one-day delivery services. The 900,000-square-foot facility, which opened last Wednesday, is expected to serve about 250 stores and fill eCommerce orders for customers in Ohio, Michigan, Minnesota, and other areas in the Upper Midwest. Not to be outdone, home improvement giant Lowe's has expanded its delivery model to meet demand amid supply chain challenges by opening two local coastal holding facilities.
ITS Logistics, one of the fastest-growing logistics companies in the United States, today announced the expansion of its Midwest headquarters, adding a third warehouse to its existing campus in Whitestown, Indiana, bringing the total square footage to 1.3 million. Bridge Industrial purchased Baxter International's 101-acre headquarters in Deerfield, Illinois, near Chicago, with plans to convert it into industrial space. Miller Construction Co. broke ground on two warehouse projects in Palm Beach County, Florida. They expect to have 318,000 square feet of space.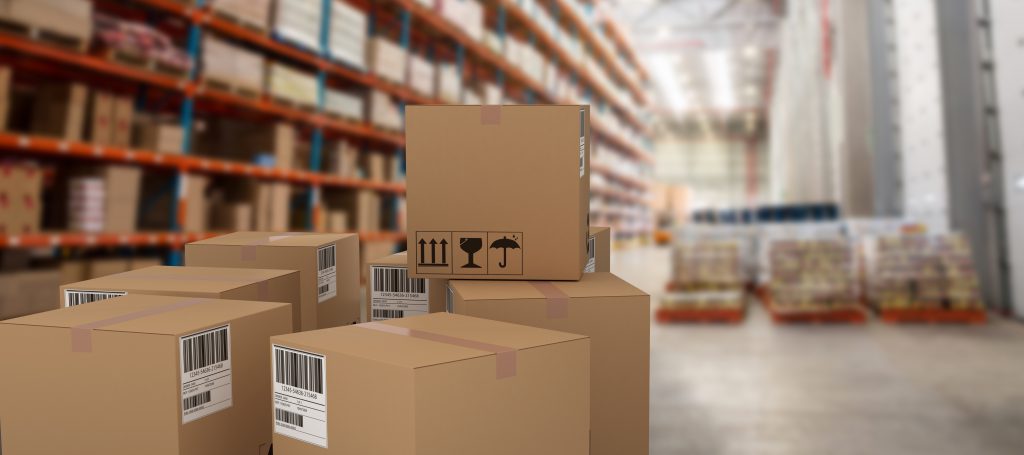 At the port of entry, the container is unloaded onto the dock, sorted, and stacked to await pickup by a truck that takes it to a local fulfillment or distribution center. At the distribution center, it is unloaded. The products (your T-shirt) are sorted, counted, inspected, and stored until it is ordered. At that point, it will be loaded onto yet another container where it will make its way by long haul truck to a distribution center closer to where you live. Again it will be counted, inspected, and stored. When you order it, it will be picked and packed and make its way to the Last Mile delivery vehicle.
DoorDash will now pick up and drop off your packages to UPS, USPS, and FedEx. Here's how it will work
Key German shipping lane, Kiel Canal, reopens
Port of Houston will start charging a container dwell fee in February
Maersk building a "green" logistics center in China
SMB ally Rollo launches EV delivery in Las Vegas
Apple and Amazon lost a combined $800 million in market cap in 2022