There are few that disagree with the feeling that change, in this era, is happening at a more rapid pace than in times past. Technology, of course, is a major factor, but so are geopolitical and environmental events. Loyal readers of this newsletter know that we avidly chronicle these transitions as well as try and explain their relevance to the shipping/logistics sector. In the year since we started publishing The Roundup, electric vehicles (EVs) and the infrastructure needed to deploy them have exploded onto the scene on a grand scale. Robotics is ubiquitous in warehouses and distribution centers in far greater numbers. Artificial intelligence, until recently a term more associated with science fiction, is now being used for supply chain forecasting, route, freight, and last mile optimization, warehouse automation, predictive maintenance, and virtual assistants, among other things.
At the same time, some things remain the same. Congress and the Executive Branch negotiated and agreed to an extension of the debt ceiling. Like in previous compromises, it went down to the wire, and the markets trod carefully in anticipation of a positive outcome. Labor issues have not gone away, with potential strikes possible by truckers, cargo pilots, and dockworkers all in the next few weeks. Geopolitics still plays a huge role in determining where our consumer products get made, and environmental issues are as frequent as always. Traditionally, the week before Memorial Day weekend is slow as everyone looks forward to the unofficial start of summer, vacation, barbecues, and time with family. Not so this year, where the pre-Memorial Day week was chock full of news and events. Let's take a look at what transpired.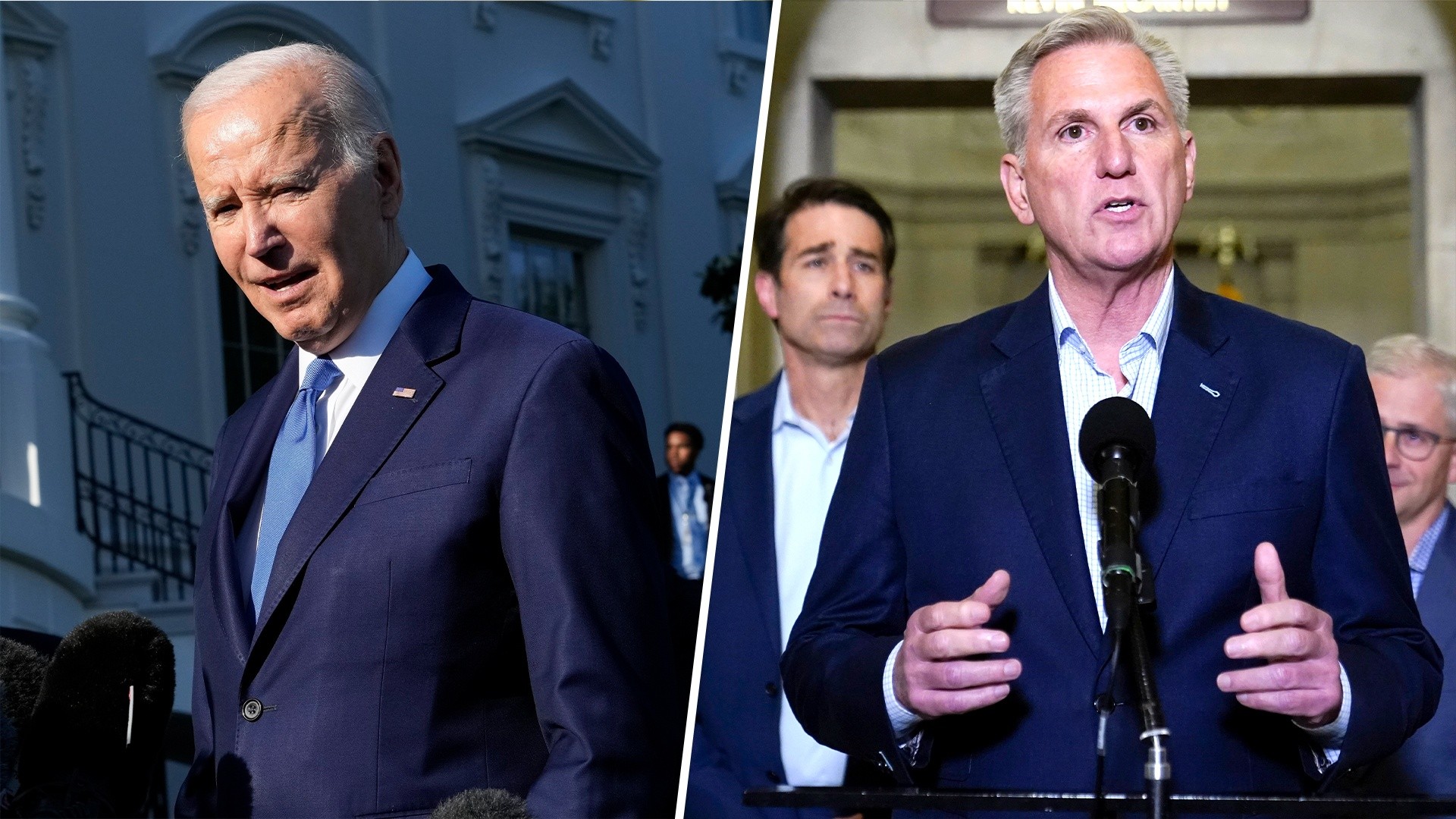 The Latest In Freight News
Hundreds of FedEx pilots picketed in front of the FedEx Express Air Operations Center in Memphis, protesting ongoing contract negotiations. According to the Airline Pilots Association, the pilots last signed a contract in 2015. This means they are flying under work rules and pay rates from eight years ago. FedEx's plan to fully combine its Express and Ground networks adds new complexities to its long-term operational overhaul, but experts say the upsides of the plan are likely to prove worthy of the challenges. Today, FedEx Express and Ground have distinct focuses at their parent company. Express delivers time-sensitive packages via its own employees and aircraft fleet. Ground, meanwhile, delivers less urgent packages in the U.S. and Canada by way of independent contractors who employ their own drivers. Those operational silos will crumble by June 2024, opening the door for $6 billion in savings.
The last time UPS workers walked off the job more than two decades ago; it crippled the shipping company. UPS delivers millions more packages every day than it did just five years ago, and its 350,000 unionized workers, represented by the Teamsters, still seething about a contract they feel was forced on them in 2018. In an environment of energized labor movements and lingering resentment among UPS workers, the Teamsters are expected to dig in; they have set an August 1st deadline. Despite the concern triggered by the possibility of a Teamsters strike against UPS Inc., many UPS shippers may find this to be the best time to renegotiate their contracts. (The SPL Group is a white glove service shipping concierge that has saved shippers tens of millions of dollars doing just that. If you are not yet a client, now is an ideal time to become one.) 
Legislation to invest $755 million over three years to expand truck parking in the U.S. advanced in the House on Tuesday after an opponent won assurances that the money would come from funds already authorized by Congress. Electrifying trucks at California's ports could be the secret to the future, or it could be a huge mess. In recent weeks there have been attention-grabbing headlines that paint an encouraging picture about electric vehicle infrastructure being approved for buildout. However, planned EV charger rollouts are overlooking the needs of one important player in the electric vehicle ecosystem – commercial vehicles. For the second straight month, Laredo, Texas, retained the No. 1 spot among the nation's 450 international gateways for trade, Chicago O'Hare International Airport ranked No. 2.
U.S. seaports aren't having a great year, yet they are seeing something of an importing resurgence at the same time. Imports at some of the nation's busiest container ports have been falling at a double-digit annual pace for several months. Yet business has been increasing month to month at many of the big gateways. Still, a slowdown in orders from big importers is bringing prices to unsustainable levels ahead of ocean shipping's busiest season. The port of Houston, which was one of the fastest-growing US container gateways last year, continues to draw in new investment. Class I railway BNSF is readying the launch of intermodal services to the Dallas/Fort Worth area and Denver next month, while a developer of cold storage facilities is planning a $102m building with direct rail access to the port's docks.
A severe drought affecting the Panama Canal is forcing container vessels to lighten their loads and pay higher fees, with further increases in the cost of shipping cargo through the canal expected this summer.  A's lease with the port of Oakland for the Howard Terminal site, where the baseball team was planning to build a multi-billion dollar waterfront ballpark and surrounding development, expired. The team is hoping to move to the Las Vegas Strip by 2027. The Oakland Athletics have agreed to a new ballpark on the Las Vegas strip at the Tropicana casino site. A ship that was grounded in the Suez Canal, has been refloated. You might recall that two years ago, the Suez Canal, one of the busiest waterways in the world, was impassable for almost a week after a giant container ship became stuck.
Logistics, Supply Chain and Warehouse News