Shipping, logistics, supply chain management, and a whole slew of other terms have been around forever. The popularity of eCommerce, the Covid related lockdowns, and the subsequent demand for online shopping has made them part of our regular discourse. As our logistics vocabulary has expanded, so has the popularity of services that have also been around for quite some time but weren't well known before. LTL or Less than a TruckLoad shipping has been an active component of road freight since at least 1980 when the trucking industry was deregulated via the Motor Carrier Act and signed into law by President Jimmy Carter. The act, which basically ended a trucking monopoly allowed for competitive pricing and new and innovative ways for products to be shipped. Once such innovation was LTL.
On a very surface level, LTL seems obvious and simple. You have a shipment of products that is too large to ship with a small parcel carrier but too small to fill a whole tractor trailer. Hiring a full truck for less than a full truckload is too costly. At the same time, trucking companies have deliveries to make but the trailer isn't always fully booked. Putting the two sides together makes sense on multiple levels the crux of which is; more revenue for the trucking company, and lower costs for the shipper.
But LTL is anything but simple. The LTL market in the USA was $46 billion in 2021. A majority of that market is serviced by large, well known national and international freight companies. They serve large national accounts on a contract basis and smaller accounts on a need-by-need basis.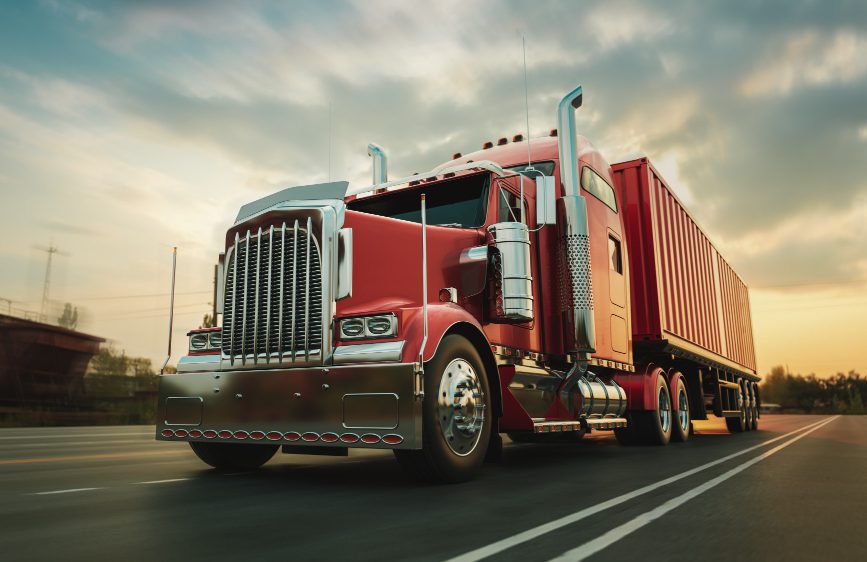 In fact, FedEx has a division, FedEx Freight, that is the largest LTL concern in the US market and reported $8.2 billion in revenue in 2021. FedEx Freight's operating profit grew 67% year-over-year in the last quarter of 2021, by far the biggest margin of any FedEx unit. If FedEx Freight was an independent company it would be a multi-billion corporation in its own right.
LTL ranges in weight from 100-15,000 lbs and like all of the following criteria varies from carrier to carrier. Typically, an LTL shipment is packed in pallets and the average pallet is 4×4 ft. The pallets are shrinkwrapped. The idea here is to free up the most possible space on the truck. LTL theoretically, could take longer than if it was a single shipment and is likely to be handled more times, especially if the drop-off is to a local distribution center. This is known as the Hub and Spoke Model and many LTL shipments require the added step of pick-up at, or delivery from, a local drop-off site.
Small to medium businesses that ship, face the same issues that large national brands do. While the large national brands have logistics departments and can hire an LTL company on a contract basis, small to medium businesses typically don't. They also lack the leverage and cash flow that bigger companies possess to negotiate the best rates. So many small to medium businesses book their LTL shipments through a broker. This saves time and in most cases costs less than booking it alone.
A good broker will use Digital Freight Matching software (DFM) which gives you a highly competitive, quick quote from one of the large national LTL companies. Sometimes, it is more cost-efficient to use a regional trucking company for some of the shorter LTL runs. Brokers have access to 80,000 independent interstate trucking operators in addition to the large national companies. Additionally, a good broker will have Transportation Management Software (TMS) that enables the broker to track your shipments throughout the process and update you accordingly.
Finally, as anyone who ships knows, the devil is in the details. The paperwork needs to be as exact as possible otherwise the final bill will look nothing like the estimate. Product description, weight, dimensions, loading dock accessibility, and addresses just to name a few, need to appear on the Bill of Lading correctly. A good broker will ask the right questions to gather the information and fill all the paperwork out properly.
Figuring out if LTL is for you should be obvious, you'll know it's for you as soon as you need it. With all the recent supply chain interruptions and demand increasing, the need for LTL keeps growing. According to the US Census Bureau, eCommerce sales have been rising quarter after quarter since 2013 and a Forrester report predicts U.S. online retail sales to reach $1.6 trillion by 2027. Therefore, replenishing inventory has become more complex in the post-Covid supply chain challenged world. Even small to medium businesses have had to adjust their logistics planning to accommodate a more dynamic, multi-layered, and fast growing business landscape.
Shipping is complicated. It always has been but even more so now. Having accurate information, quality service, and the best pricing is paramount to running your business. To learn more about LTL and to get a competitive quote, speak to one of our experts today.