We now operate in an eCommerce world where our customers have certain expectations. They have gotten used to things like free or inexpensive shipping. Others perhaps, expect next-day or 2-day delivery on items they purchase online. Either way, your customers demand choice and to stay competitive you need to offer what they want. They have also grown accustomed to knowing where their package is at each step of the journey. Domestically, this is relatively easy as the major carriers offer online tracking. This can be a bit more complicated if you offer cross-border eCommerce, a market that 54% of US shoppers have accessed due to lower prices.
Consumers seek choices on where their parcels are delivered to. While a majority of customers still want their packages delivered to their front door, an increasing number want them delivered to a delivery locker, their workplace, or a retail store. Additionally, consumers have come to expect the return process to be seamless. What is a convenience and major expectation for them is a logistics nightmare for you. It is worth noting though that 58% of eCommerce shoppers want a hassle-free no questions asked return policy.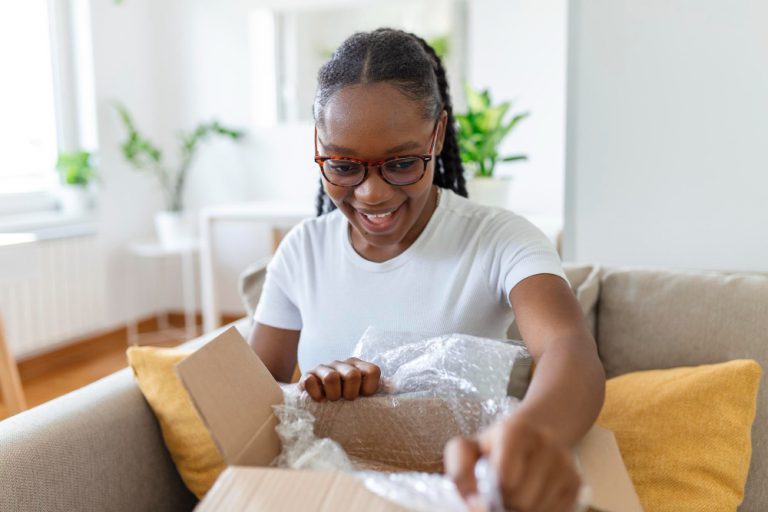 Consumers know and understand that Covid or geopolitical events have caused disruption to the supply chain. They also know it's not your fault, but in the eCommerce/Amazon age, brand loyalty is a thing of the past. In order for you to stay competitive, you are forced to master all of these points and then some.
Let's start with free shipping. An old adage tells us that nothing in life is free. Yet another says that if it looks too good to be true, it probably is. Think about discount air travel. The base price of the airline ticket you just searched for and found online is super cheap. Want a window or aisle seat? Want to sit closer to the front of the aircraft? Want more legroom? Want to check a bag? Those all bump up the fees. Psychologists call this the reference price. We humans just can't help ourselves, we want to believe we are getting a good deal. While some of us would prefer things the way they were; pay for a ticket, choose a seat, check in 2 bags and get from point A to point B, that's unlikely to happen soon because most of us have grown accustomed to getting the reference price and the feeling that we got a deal.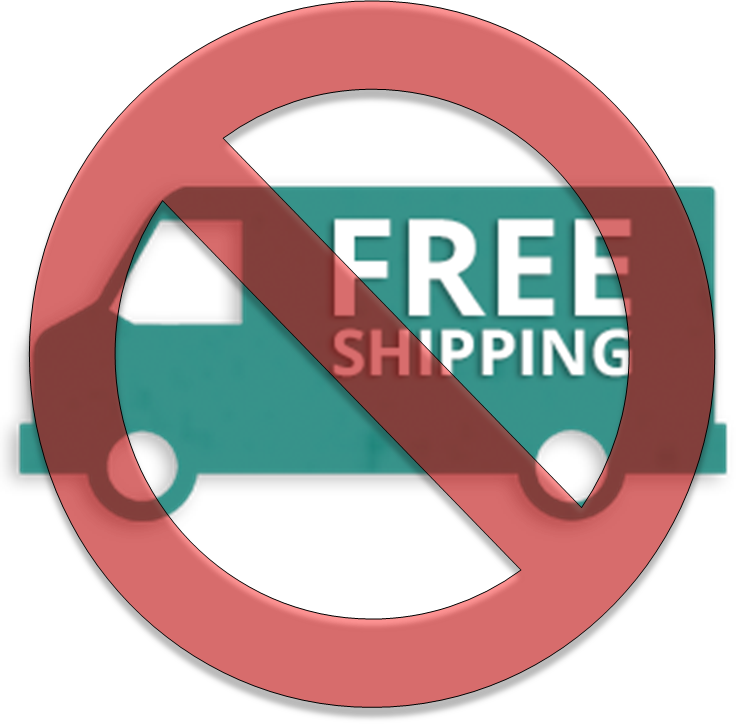 With eCommerce free shipping isn't free. Still, in order to stay competitive, you need to be able to offer it. You might offer free shipping so long as it is not overnight, 2-day, or priority shipping. If you do charge for any of those options, how much do you pass on to your customer and still stay competitive? If you price your product to incorporate some of the cost of shipping, how much can you build in and still stay competitive? Finally, can consumers get your product at one of the major retailers? If so, are they undercutting you?
Then there is the issue of returns. On the surface, returns seem like an obvious offering. If all you had was a retail location it would be simple, but you sell online and many of your customers are not close by. Do you ship from your own warehouse and therefore accept returns there? Do you ship with a return label just in case? Do you have a warehouse take care of your returns? If so, how do you price that into your business model and stay profitable?
If you don't have satisfactory answers to some or all of these questions you are not alone. You are a successful business person and have gotten this far weaving through all sorts of new realities. You can handle this! However, you don't need to become a logistics expert, you just need to be an expert on your own business. Being that expert means knowing when to go outside and get the help you need to be successful, or in your case, MORE successful.
At SPL Group our professionals can negotiate discounts from your carriers on shipping, accessorials, and surcharges. We can review your invoices for billing errors (they happen a lot) and get you refunded. We have relationships with all the major trucking companies and can arrange for large shipments using our LTL (Less than a Truck Load) or FTL (Full Truck Load) services at competitive pricing. Our Warehouse / 3PL (Third Party Logistics) specialists can store your inventory at one of our facilities on either coast, fulfill your eCommerce orders, and handle returns. Contact us today to speak with one of our team.